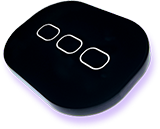 Discover WiOO
WiOO redefines the very concept of a switch by bringing together control of your smart home into a single device.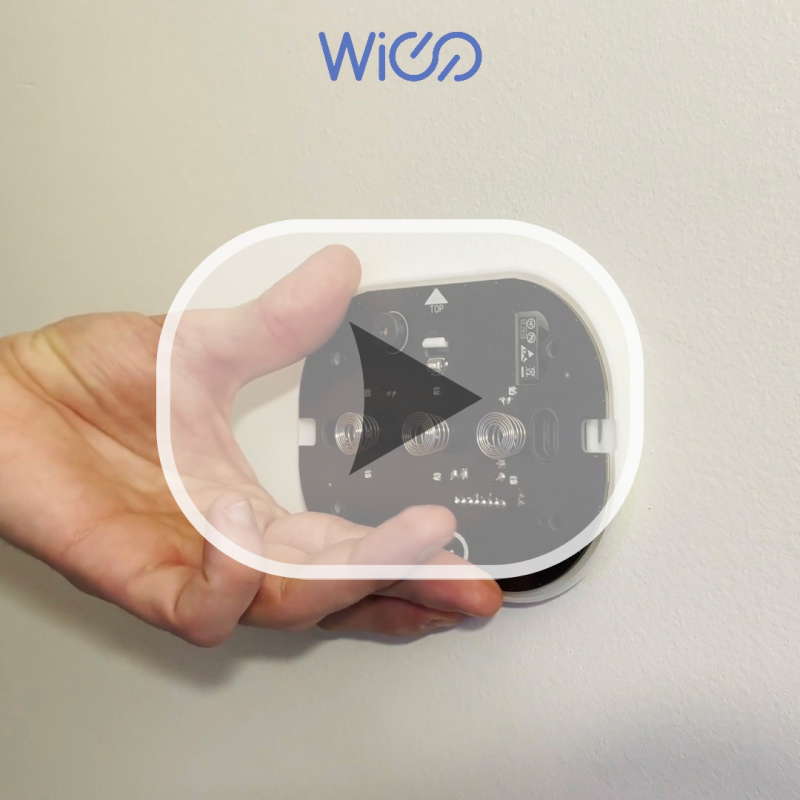 YOU DON'T NEED A HUB
WiOO Master Switch, one for the whole house, connects and coordinates up to 30 WiOO Switches and requires no additional hub or hardware. All WiOO Switches are automatically recognized and associated with the Master in the home.
Discover how
SAME SYSTEM
Plugs into wall switch boxes. Uses existing electrical system. Replaces switches and 3-Way switches.
IMMEDIATELY ACTIVE
Works as soon as it is connected to the circuit. A simple touch turns on a light.
EVERY BULB
Compatible with all lightbulb types. Does not interrupt the power to Smart lamps. Also controls dimmable bulbs.
POWER SUPPLY
Suitable for 110-230V systems. Uses existing Phase and Neutral.
HUB
Does not require a dedicated HUB. Fully integrated with HomeKit devices.
CONNECTION
Creates a Mesh network with installed WiOO Switches. Manages WiOO Switches even on multiple floors or far from the router.
FLEXIBLE
Turns on the lights even without a router. Uses WiFi and Internet for HomeKit communications. 
Close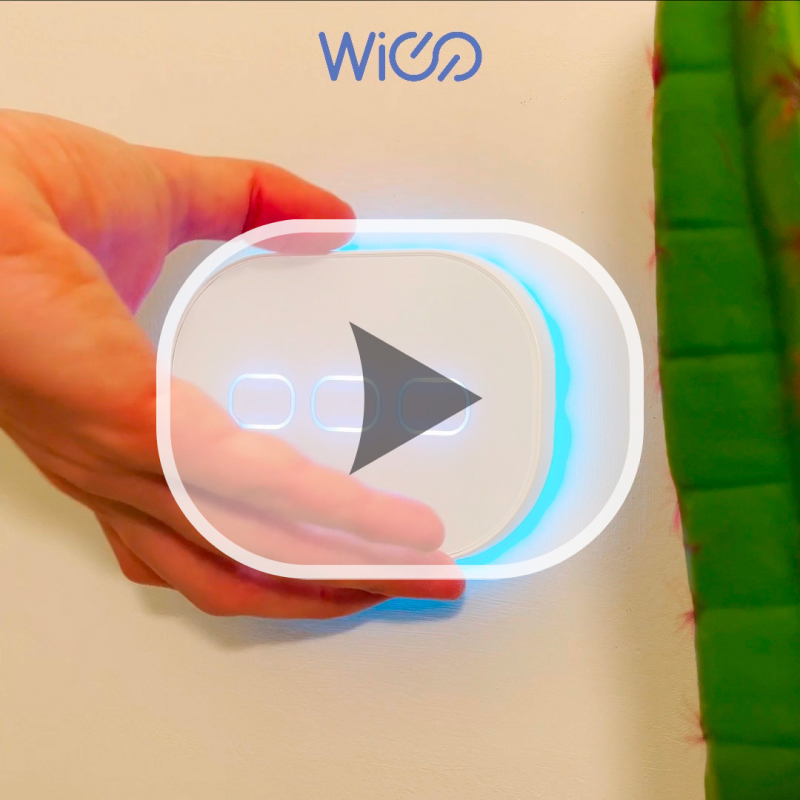 UNIQUE DESIGN
We faced challenges and overcome obstacles in designing WiOO. We wanted to create a distinctive shape, take advantage of current technologies, and extend the functions of a switch beyond controlling the lights.
Discover how
DESIGN
A balance between form, light and matter. The electric tool becomes an elegant piece of furniture.
BLACK & WHITE
WiOO comes in two versions: White and Black. Spare plates, white or black, are available separately.
KEY-LED
Touch buttons are programmable through the WiOO App. They can start a scene or drive another device. Customizable LEDs for night vision or to recognize a function.
HALO_LED
Crown of LEDs with customizable color, brightness, animation and active sides. Blinks if a smart device detects motion or a programmed event.
THREE-WAY
Controls a light point even if it is located in another room, without in-between wiring.
DIMMER
Smoothly controls brightness. Eliminates any annoying light flicker.
Close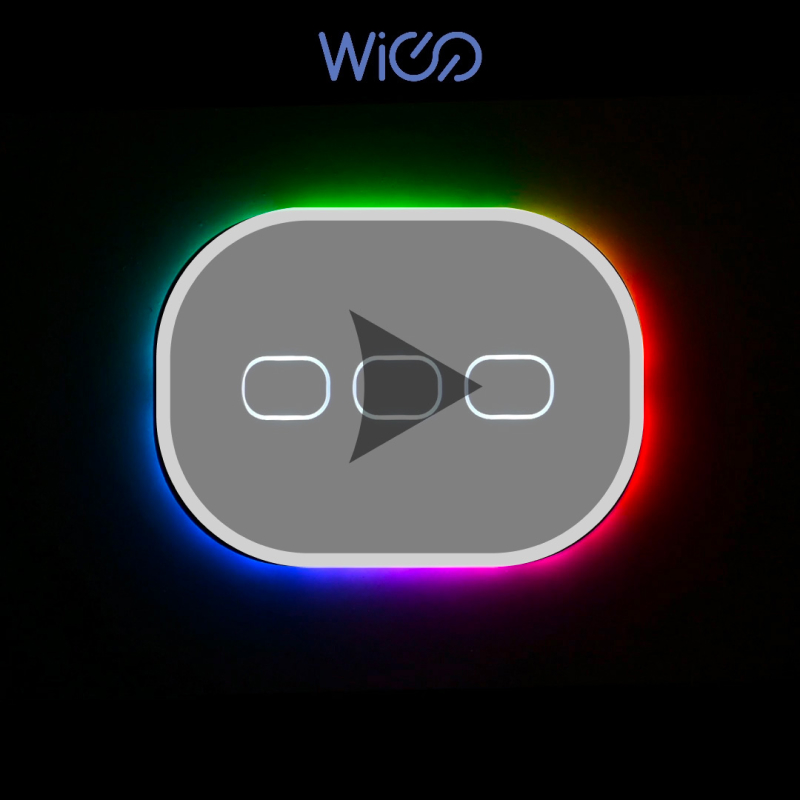 MILLION COLORS +1
With the new smart bulbs, the light colors the house to create the right atmosphere, to highlight details of a home or reflect your mood. WiOO transforms the switch into millions of new colors.
Discover how
HALO-LED
The WiOO board is a uniform spread of RGB LED. Choose the hue, brightness and active side from the WiOO app.
KEY-LED RGB
LEDs on each button highlight the On-Off status. Also useful to recognize an associated function.
MOOD
Wide range of pre-set lighting set-ups and animations. The WiOO Halo combines your Smart bulbs creating the perfect lighting atmosphere.
CIRCADIAN CYCLE
Follows the iPhone's Sleep-Wake settings. Recreates the lighting conditions of the Sunrise-Sunset cycle.
VISUAL INDICATOR
The Halo-LED pulses at the onset of an event that can be associated with geofencing or motion detected by a sensor.
NIGHT MODE
Night mode reduces LED brightness. Replaces blue tones with warm light shifting to help you sleep.
Close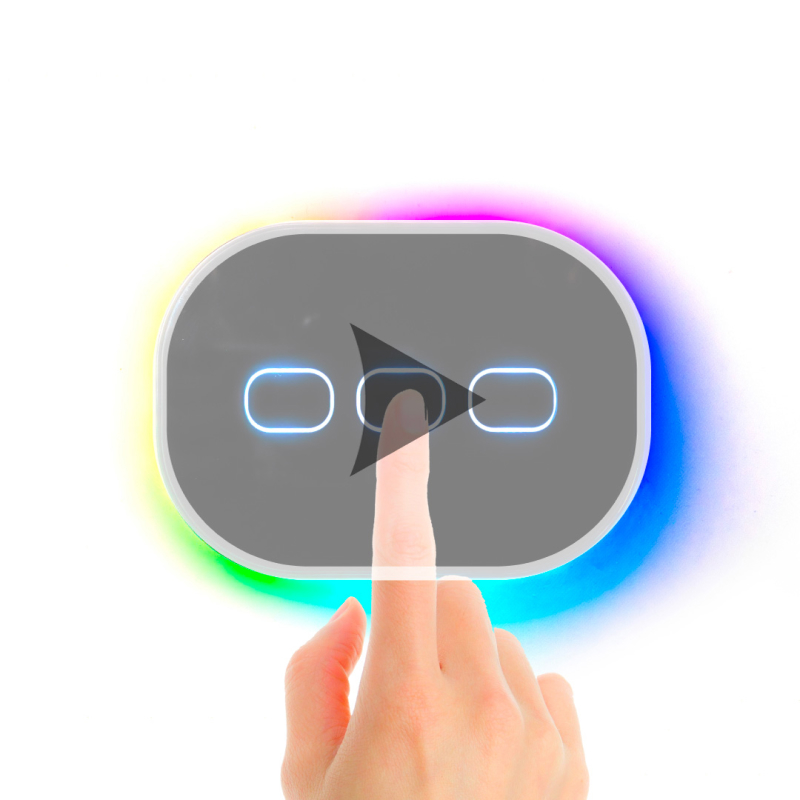 DIMMABLE BUTTONS
The new design combines continuity of gesture with the advantages of technology. With a Wi0O button, you control one or more lights, adjust the intensity, launch a scene. Or you run it all at once with just one finger.
Discover how
SENSITIVE TOUCH
There is no mechanical stress. Just touch one of the three sensitive keys to activate it.
DIMMABLE BUTTONS
With dimmable bulbs, you can change the intensity by prolonging the pressure.
PROGRAMMABLE KEYS
The WiOO app lets you decide the function of each key. Turn off all the lights. Launch the Relax scene. Close the blinds and… lower the heat.
KEY-LED
Associate a color with the key LEDs to remind you what they're for. At night, dim them just enough to identify them.
WITH THE HOME APP
WiOO is fully integrated with Apple HomeKit and the Home app. Each key can interact with devices and events in the Apple ecosystem.
CIRCUITS
The WiOO app creates Virtual Circuits, to redefine the layout of the electrical system. At any time you are free to choose the key-load association.
Close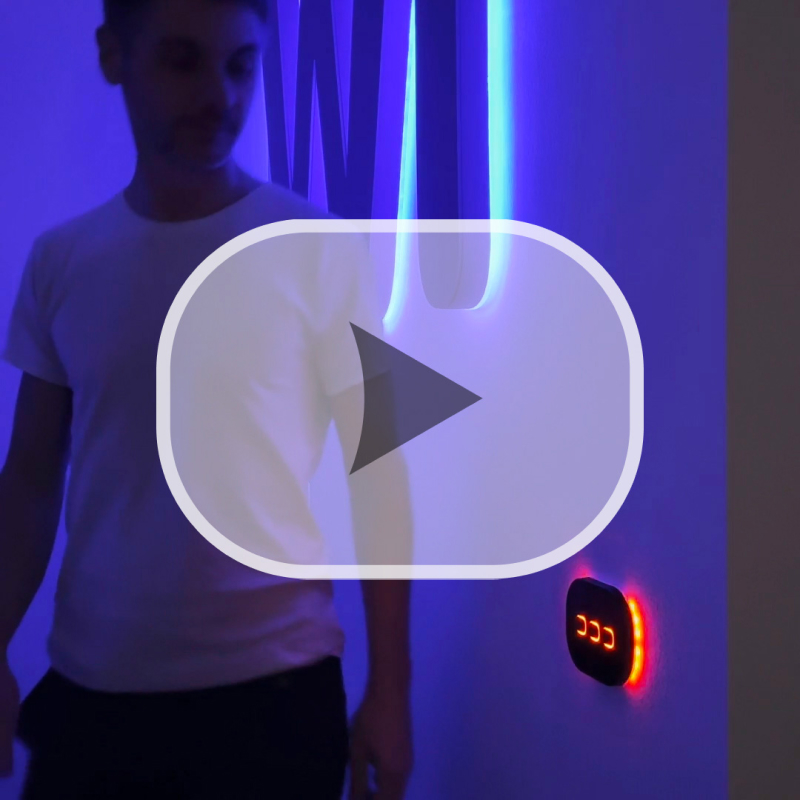 MOVEMENT = ACTION
At the onset of an Event (Cause) an Action (Effect) occurs. With WiOO and HomeKit your home automatically reacts, even when you are not at home.
Discover how
ON PASSAGE
During the night, it discreetly illuminates keys and haloes as you pass by a sensor or camera.
A GUIDE
WiOO can increase the light up when you arrive and back to a soft light when you leave the room.
COMPATIBLE
Motion detected by a sensor is equivalent to an Event. Any HomeKit device or Home app automation can be the resulting Action.
Close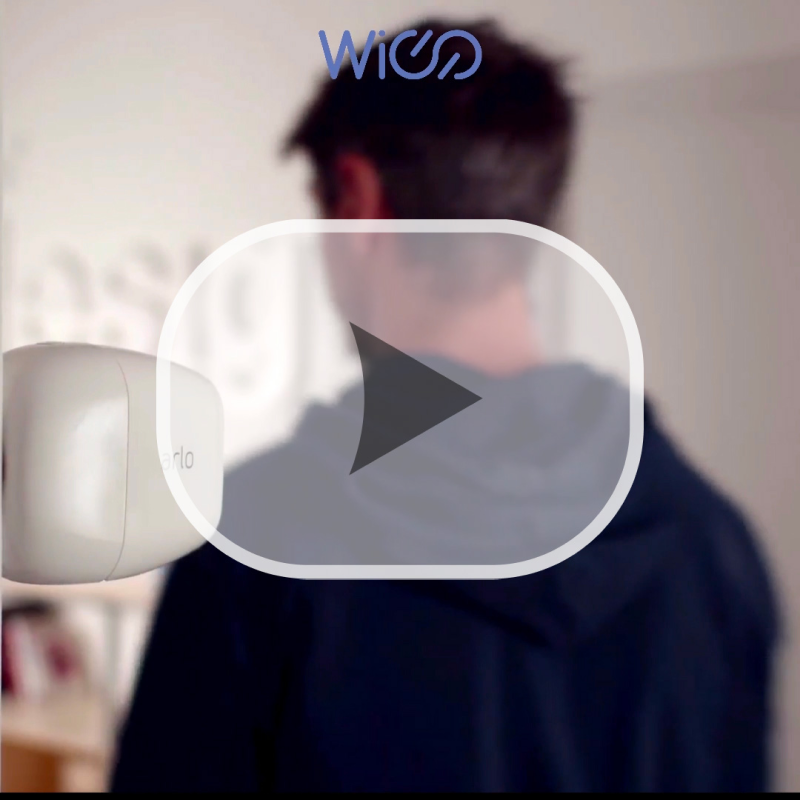 DISTRIBUTED SAFETY
Even the switch can make a home safer. Compatibility between accessories in a Apple HomeKit ecosystem makes a home Smart and the benefits add up.
Discover how
VISUAL INDICATORS
The Halo flashes in the color you want. IE, activated by a camera, a video door bell or by a sensor. WiOO communicates with all HomeKit compatible devices.
REMOTE CONTROL
Every feature is designed to operate remotely and manage your home wherever you are.
NOTIFICATIONS
Alerts you when lights are left on or if someone has turned them on in your absence.
TIMER
Every single light can be turned on or off, setting time and conditions (geo, weather, presence,…).
SAFETY
All external components operate at low voltage.
Close